For over 10 years, Life Solutions has been providing value to clients through clean drinking water solutions
Our clients include high end, private residencies and over 2,000 high profile, international corporations in more than 20 cities across greater China. Here are the benefits of our clean water solutions.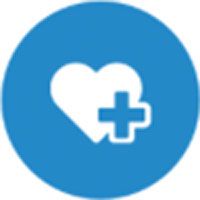 Health Benefits
RO water filtration systems create clean, safe and healthy water by removing 99% of contaminants (heavy metals, pesticides, viruses and bacteria)
"Water tastes fresh and pure; reduced risk of cancer associated with long term exposure to chlorine consumption in water" (Scientific American)
Avoid drinking contaminants contained in plastic water bottles, such as Bisphenol A (BPA) and micro plastics (The Guardian)
RO water is safe to use in food and beverage applications, such as in cooking or making tea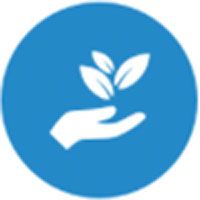 Environmental Health
Avoid air pollution resulting from disposable plastic bottle production
Saves oil (and reduces greenhouse gas emissions) by avoiding petroleum-derived plastic bottle consumption

 

Our systems are more water efficient. Compared with bottled water use on an annual basis, Life Solutions water filtration systems can save up to 36,000 litres each year (based on 100 litres consumed per day)
Avoid plastic bottle packaging waste by using RO water purification systems (Consumer)
Filtered water is better for downstream aquatic ecosystems and healthier for fish and other species in Chinese rivers and oceans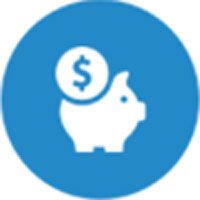 Save on costs
Save money and avoid wasted costs on low quality bottled drinking water (about 40% of bottled water comes from municipal, tap water)
Compared with bottled drinking water costs, our water purification systems can save between 50-70% per year (based on average water consumption per year, from the second year onwards)
Compared with average bottled water use admin, save up to 30 hours per year (approximately 2.5 hours per month) in administration time and associated staff admin/HR costs
Average payback period – earn your initial investment back within about the first 18 months
Save money on avoided administration and labour costs
Have more personal energy to focus on key business goals and priorities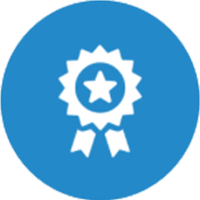 High Quality Products
All our water filtration products exceed Chinese drinking water purification standard CJ94-2005
All of our water filters are NSF certified
All Life Solutions water filtration systems are tested by our manufacturers and also tested by Life Solutions staff to ensure that they operate reliably
All Life Solutions' systems are under full warranty while under a valid service contract
All our water filtration systems are registered under China's CCC (China Compulsory Certification, 3C) consumer safety regulations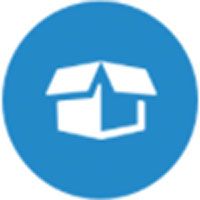 Save space
Avoid wasting expensive floor space on storing plastic water bottles
Create the opportunity for space to be used for more valuable activities like additional work space, meeting rooms and so on
Choose the most suitably sized system for your office, restaurant or home, whether free standing or built into your existing office cabinets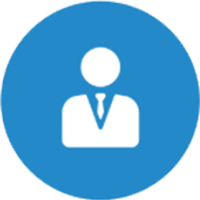 Further strengthen business reputation
Demonstrate your Corporate Environmental Responsibility and "social license to operate" by using plastic bottle-free water filtration systems
Build trust with customers, investors, employees and contractors by offering them safe, clean drinking water
Easier to report on contributions to waste avoidance, waste management and water quality for company Environmental Management System, UN Global Compact, CEO Water Mandate program, Global Reporting Initiative or certified B Corp reporting
Contribute towards achievement of built environment LEED, BREEAM or SKA sustainability standard credits
Billi Eco, Quadra and Quadra Plus models are Global Green Tag (LCA Rate) Gold certified and ISO 14025 Environmental Product Declaration (EPD) compliant, the first water filtration systems to achieve this
With Billi Global Green Tag certification, be recognized by BREEAM for its ISO 14025 EPD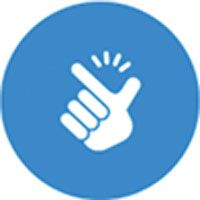 Service Benefits
Life Solutions staff provide research-informed, tailored advice to meet client clean water needs
Contact us through telephone, WeChat, email, mail or come visit one of our offices
Trained and capable Life Solutions technicians will replace filters and check systems regularly to ensure they are operating effectively and efficiently
Technicians are available 24/7 to fix any unexpected emergency defects. Contact us for conditions and details
With over 10 years of experience providing quality products and professional services across mainland China, Hong Kong and Macau, we are dedicated to provide top quality customer service and product support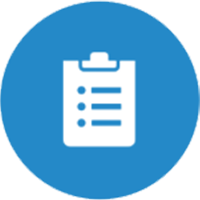 Notes and References
Scientific American, "Tapped out? Are Chlorine's Beneficial Effects in Drinking Water Offset by Its Links to Cancer?", Springer Nature, Web, 10th April 2019.
Graham Readfearn, the Guardian, "WHO launches health review after microplastics found in 90% of bottled water", Guardian News & Media Limited, Web, 10th April 2019.
The Pacific Institute estimated it took 3 L of water to produce 1 L of bottled water and that it "took the equivalent of about 17 million barrels of oil to produce the bottled water consumed by Americans in 2006." See below article for more:
The Pacific Institute, "Bottled Water and Energy Fact Sheet", Web, 10th April 2019.
All estimates may vary depending on how many people are using the water filtration system, how many systems are in use, how much water is consumed per day and so on.