Corporate Social Responsibility (CSR) allows businesses of all sizes to endorse positive change. When companies choose to do what is right, it not only benefits their bottom line but it builds trust with their clients and impacts the greater good. When people use a product or service of a socially responsible company, they believe they are doing their part to make a difference.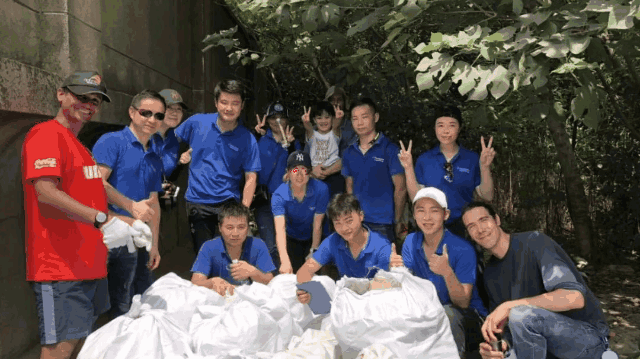 CSR can refer to any effort to improve a company's eco-friendliness and increase its social impact. Regardless of the undertaking, it helps build trust, raise awareness and encourage social change. Often, the more socially responsible the company, the more supportive the clients, consumers, and community. While thousands of companies are doing their part in a variety of ways, these initiatives overall have far-reaching results that are impacting major world issues, ranging from hunger and health to human rights and global warming. Life Solutions is one such company doing CSR successfully. Specializing in the filtration and purification of water, they are committed to continually learning and sharing information about water quality, energy efficiency, and the impact of the plastics industry on global pollution in the Asia-Pacific region to be socially responsible. It is part of their overall social impact strategy – to give back, share and exchange knowledge in order to support a healthier, more environmentally sustainable planet.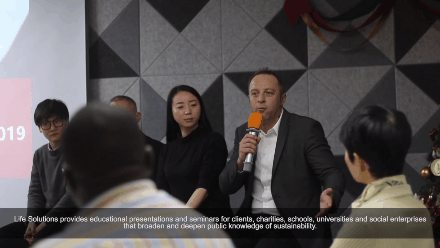 Educational Seminars
They do this by providing educational lectures and seminars for
> Customers
> Charities
> Schools
> Social enterprises
Life Solutions China Co-Founder and Managing Director Jon Newton has been giving lectures across the country for more than 10 years. As a recognized expert, he ensures he continually advances his understanding of water shortages and the disruptive impact that pollution and waste have on health, ecosystems, and the environment. Then, he conveys this information to Life Solutions' commercial and residential customers, employees and suppliers as well as volunteer organizations and the public throughout China to broaden their awareness.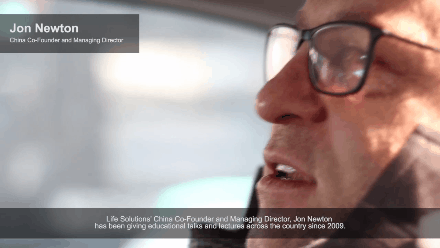 Other leaders at Life Solutions give regular talks to encourage the public to participate in water conservation, understand the benefits of choosing water purification and foster proactive interest in sustainable development.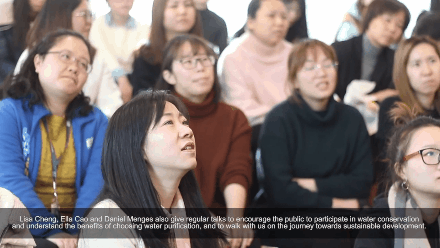 These educational lectures and seminars help the company develop new technologies and solutions that address these issues while actively influencing China's transition to clean and healthy drinking water. Not only does it help improve Life Solutions' products and services, but it allows them to be part of the broader conversation around social responsiveness, sustainability and healthy living.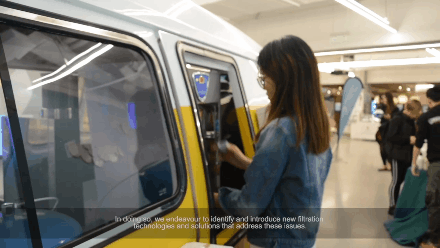 With a focus on water contamination, scarcity and pollution, Life Solutions' CSR efforts are supporting their corporate mission to promote China's transition to high-quality, healthy drinking water. By using corporate social responsibility to protect the environment and improve the quality of life for the communities they impact every day, Life Solutions is making a difference.
Contact us
If you would like us to speak at your conference, trade show, or event, would like copies of past presentation slides, or have any questions about our high-quality products or our reliable services,
feel free to contact us at
enquiry@lifesolutions.com.cn.