With the Coronavirus having caused deaths and severe sickness in China and abroad, many people are taking precautions to protect themselves from getting sick.
Millions of people in China are now wearing face masks and respirators, washing their hands thoroughly, sanitizing kitchen surfaces and consuming safer food and drink.  "China finds itself performing a precarious balancing act with two important but divergent tasks," said Dr. Stephen Woellenstein, German Chamber of Commerce in North China, "keeping firm with virus prevention measures while fighting for a return to economic normalcy."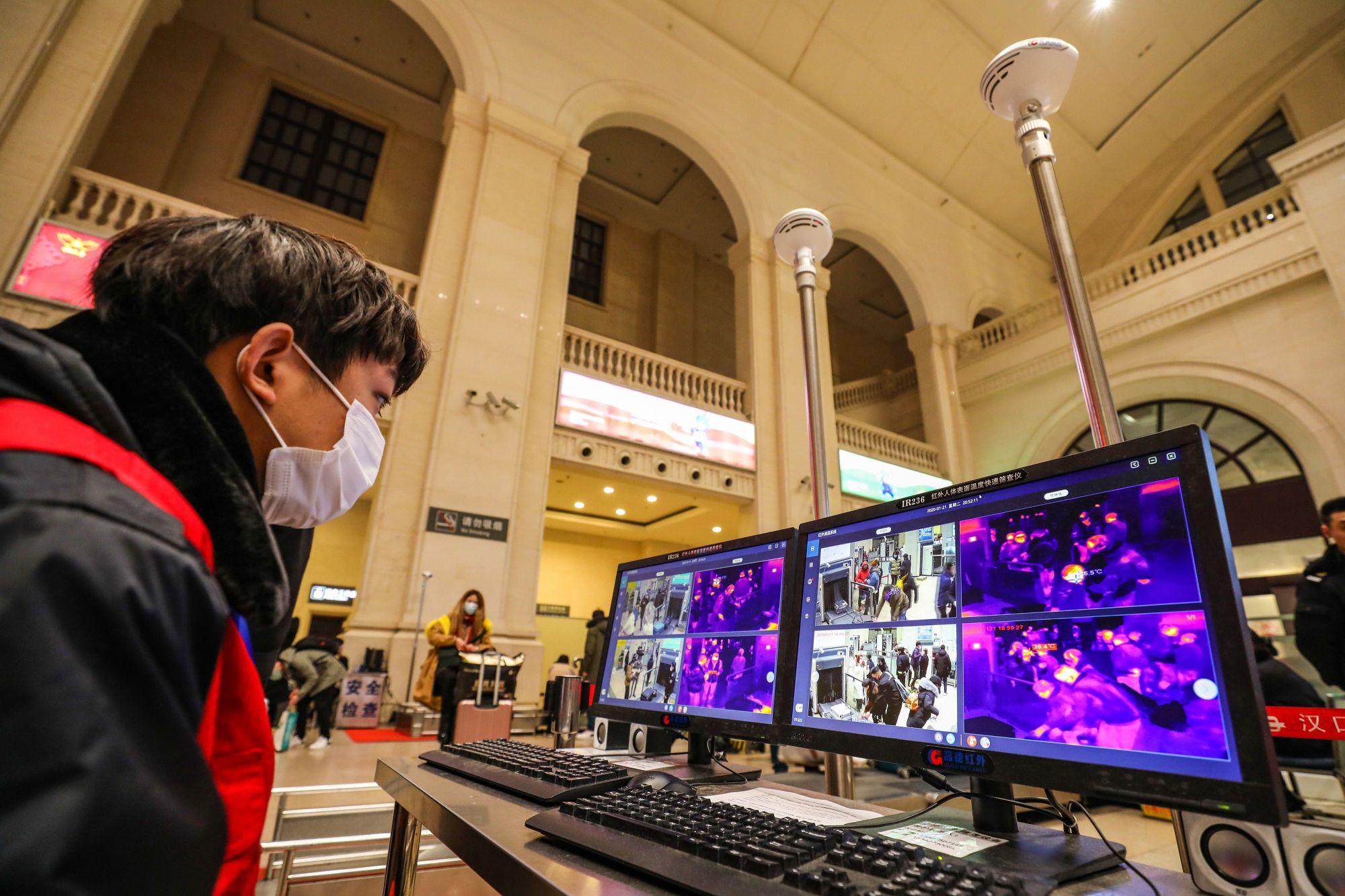 (Photo credit: www.cdn.japantimes.2xx)
Businesses across China's major cities are courageously going back to work in order to lead from the front and serve their customers through these challenging circumstances. Many companies are making changes to their operations in order to manage risks while still creating value. According to Personnel Today, businesses are taking different strategies to keep business afloat, including having staff work from home, performing in-office temperature checks, communicating more with staff, allowing employees to take annual leave early and using teleconferencing instead of face-to-face meetings.
Many people here in China are wearing face masks to reduce the risks of infection or spreading of the virus. In addition, hand washing with soap for at least 20 seconds after using the bathroom or before consuming food can reduce the risks of contracting viruses.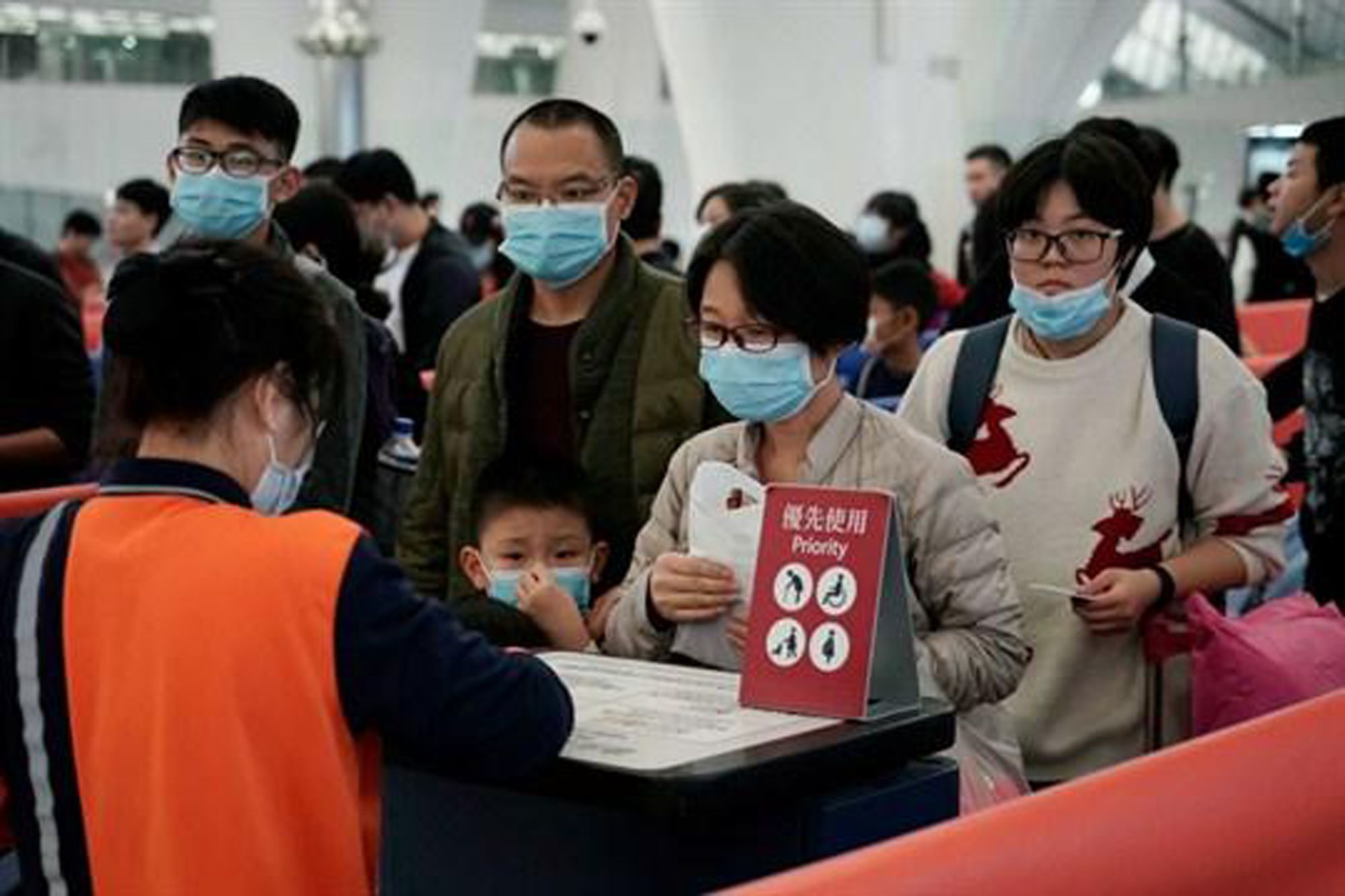 (Photo credit: www.worldpoliticsreview.com)
These are good ways to reduce the risk of virus transmission through contact. However, the World Health Organization notes that virus pathogens can also be found in water. Though boiling water to a range between 80 to 100 degrees Celsius can successfully deal with bacteria and some common germs, it doesn't address heavy metals and harmful viruses. Thankfully, there are more effective ways that reduce exposure to viruses.
Reverse Osmosis systems remove bacteria and chemical contaminants like lead, chromium, chloride and copper, and also can remove some viruses like Rotavirus, Norovirus and Hepatitis B. Reverse Osmosis has been known to be so effective at removing contaminants that is often used to treat hospital waste water, as noted in the International Journal of Chemical Sciences and Applications. As a result, responsible managers wanting to protect their staff and clients from viruses found in kitchen and office pantry areas can reliably use RO filtration systems to reduce the risk of illness, improving health by staying hydrated with clean, pure water, while also encouraging peace of mind during these uncertain, challenging times.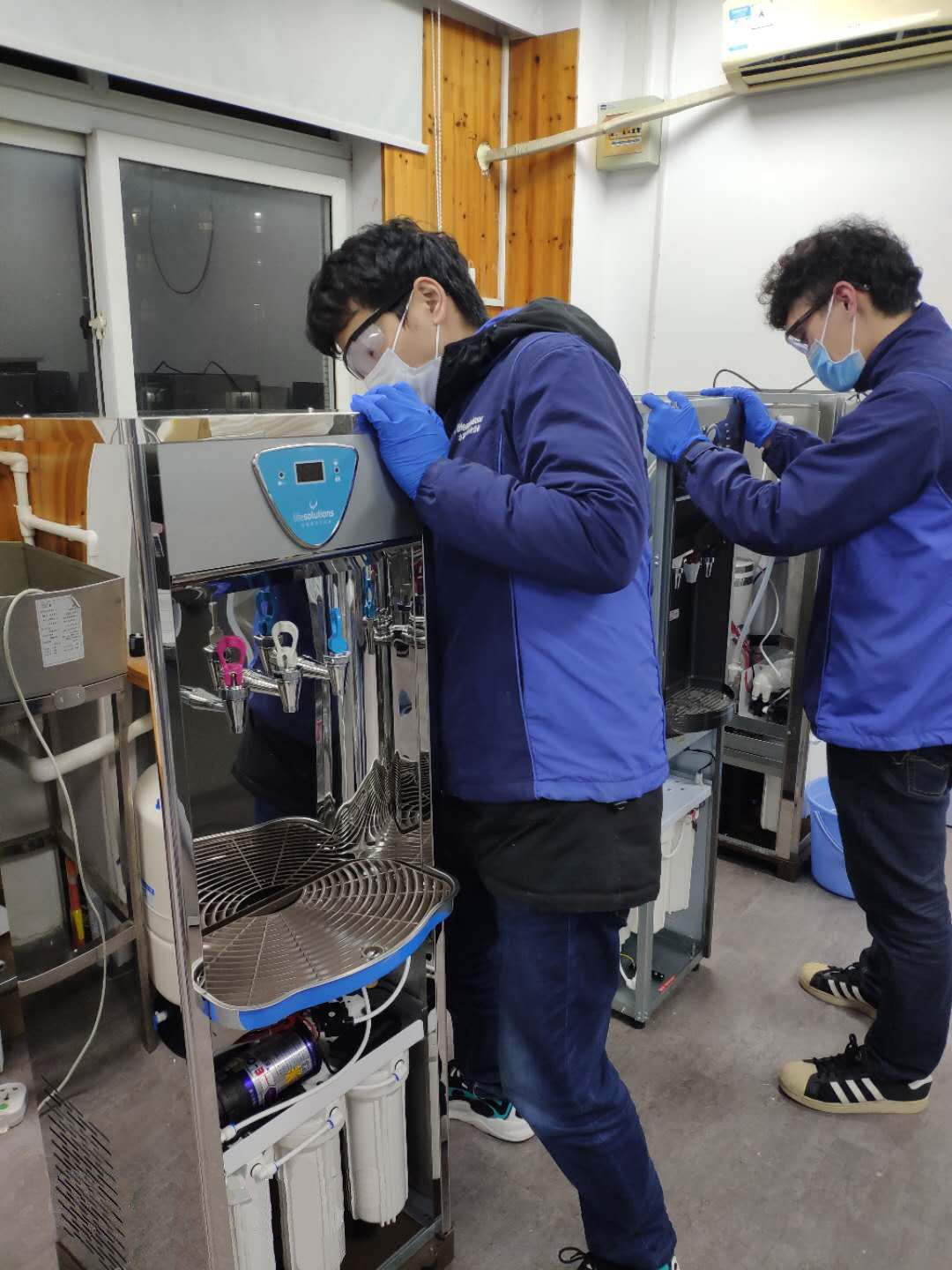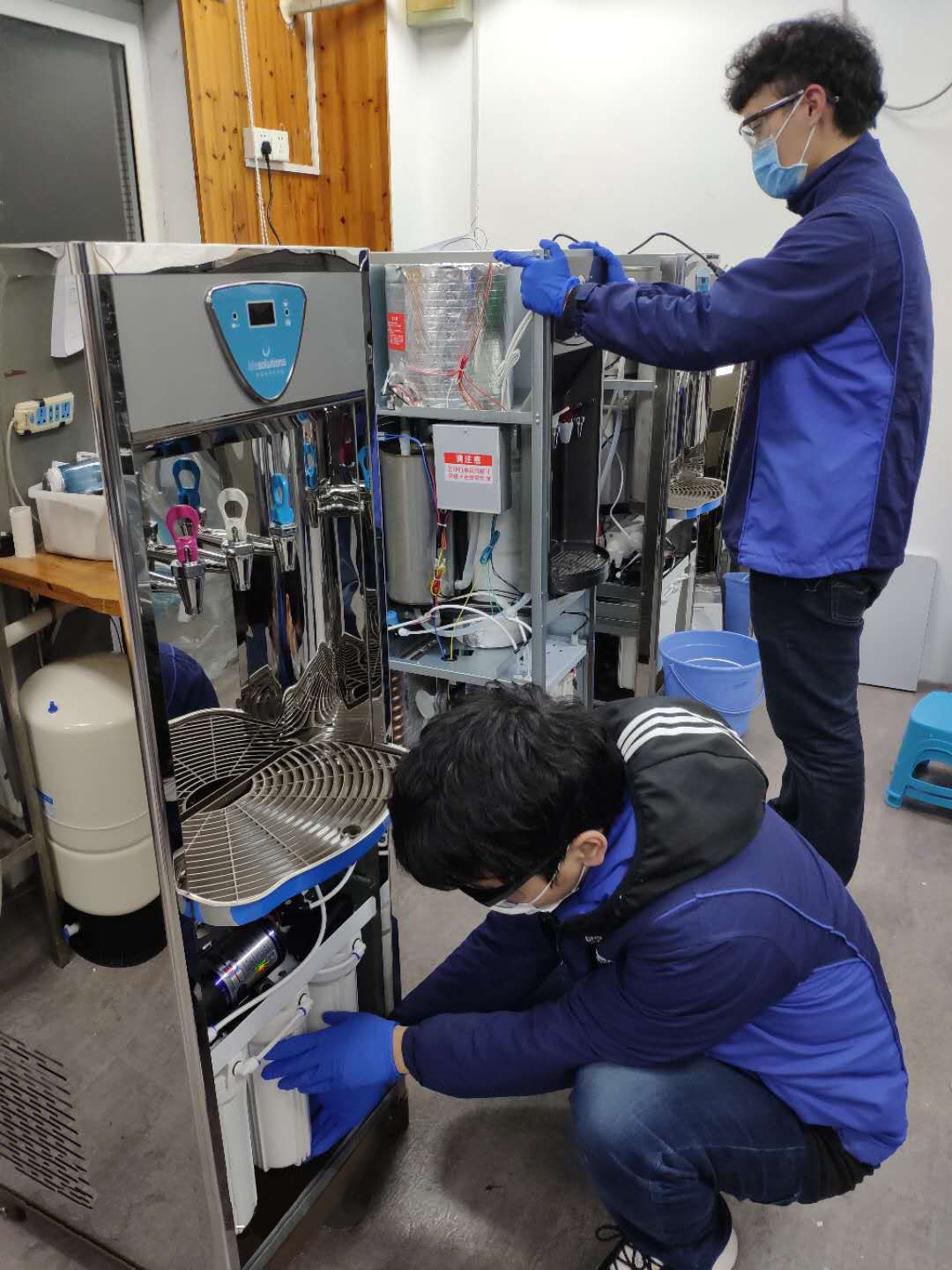 Life Solutions technicians testing RO-filters and preparing systems for installation
Life Solutions uses Reverse Osmosis filtration in all of our clean drinking water systems, because we know how effective it is in removing contamination and leaving our customers with clean, safe drinking water. Life Solutions was founded on the basis that businesses and residential customers deserve reliable, safe and healthy drinking water at all times. Our 5 stage RO system stops pollution, bacteria and many viruses from making its way into the one thing that humans cannot live without – clean and healthy drinking water.
At this current time in China, we understand that it is not just the water that needs to be safe, yet also the equipment that our customers use. We understand that clients and business partners just want to get on with their business. That is why our trained and experienced technicians have taken precautions in order to support the team and our customers to be healthy, safe and productive. The technical support team now wear face masks, protective goggles, gloves and also disinfect their hands before installing any clean drinking water systems or replacing filters.
As an optional value-added protection feature, many of our systems, including all of our premium Billi drinking water systems, can be coupled with UV light filters on request, which kill bacteria and viruses.
For more information about what RO filtration is and its benefits feel free to read about it here.
If you would like to learn more about how we can help you, please contact our friendly customer service team, toll-free, nationwide on 400-820-1213 or via email at enquiry@lifesolutionschina.cn. We are happy to help with any enquiries you might have.